Showing now:
New Works on Paper
at Beaux Art Bath
til 3rd October
Concrete and Tyres
at GBS Fine Art, Wells
from Sept 17
18 watercolours of mine are hanging at the Beaux Arts Bath. Exhibition dates are September 4 to October 3
Postcard Masterpieces
In July I had 12 small oils on gesso board in this online only solo exhibition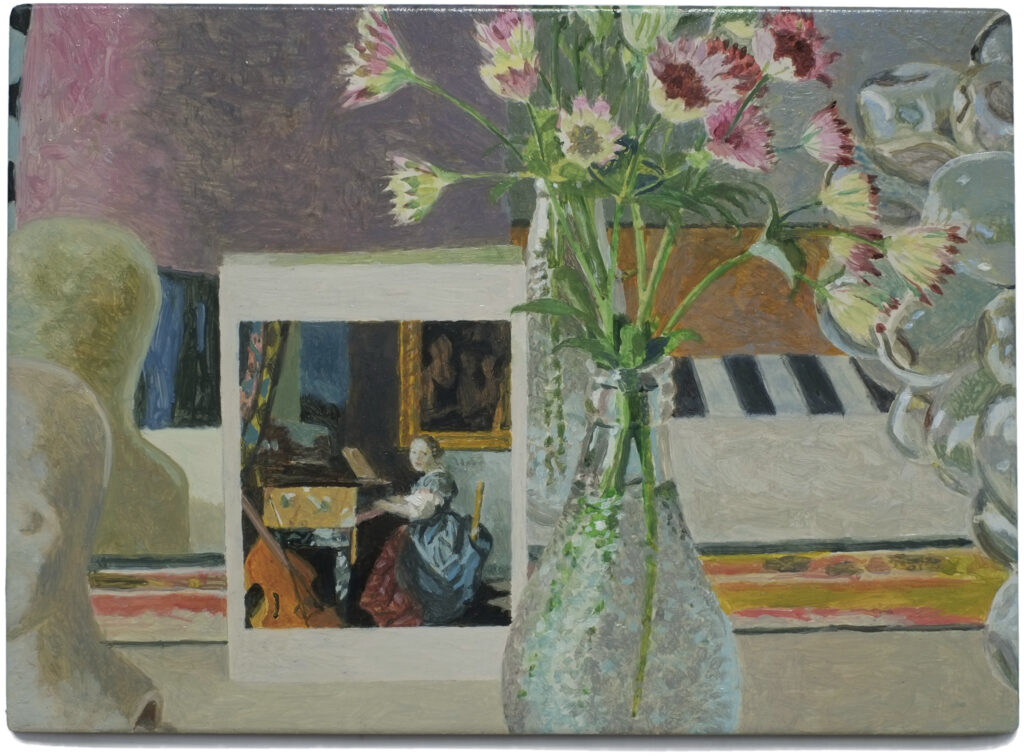 Primavera
I had 4 paintings in this show in April. Each is a small oil on gesso board around 25 x 25 cm
Small is Beautiful
I had two pieces included in the 38th edition of Flowers Gallery's annual Small is Beautiful exhibition, in December. Flowers invite contemporary artists working in any media to present works with a fixed economy of scale, each piece measures no more than 7 x 9 inches.
Sunday Times
Watercolour prize
First Prize
"The paper bag was a favourite with all the judges", confirms Ishbel Myerscough, "It had a lonely solitude, something I think we all felt a softness for."
'It makes something spellbinding and beautiful from distinctly unpromising subject matter – a paper bag sitting on a wonky table in a bare nondescript room. Yet somehow the quality of the light, the limited palette and the delicacy of the handling bring melancholy and poignancy to the scene.'
Gil Saunders, Senior Curator at the V&A Museum:
…on music and painting
A short film about me working on a portrait commission by Charis Entwisle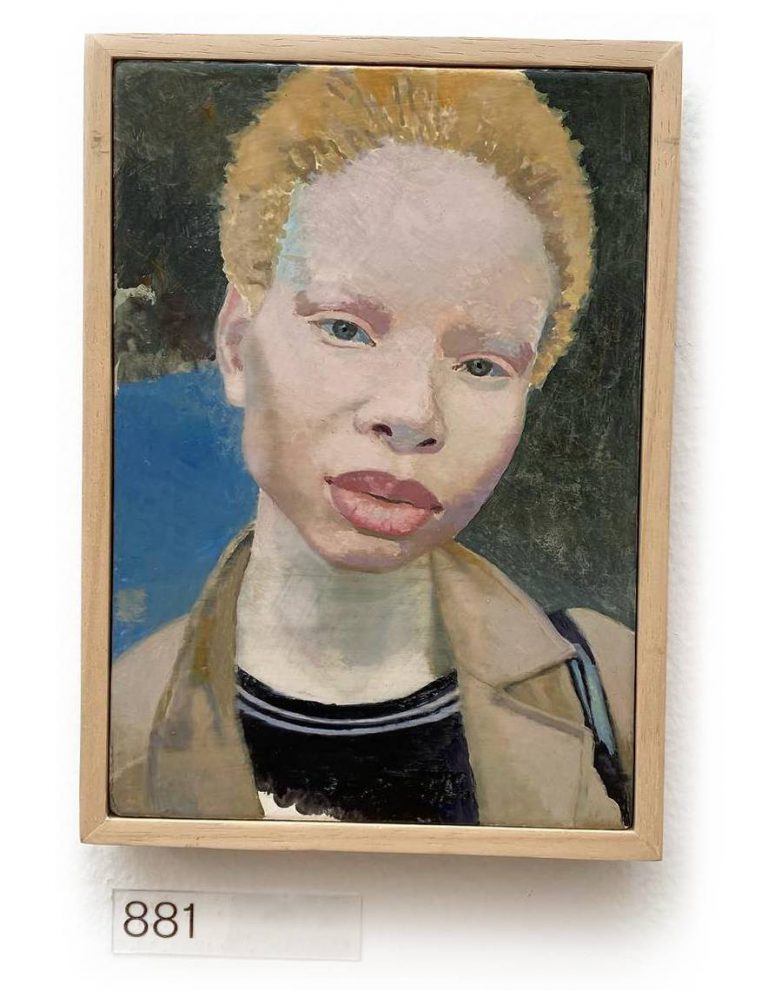 Royal Academy
Summer Show
My portrait of Nantobeko Sibisi was selected by David Renfry RA for last years Summer Show.
Nantobeko
Oil on board 5×7 inches
Discerning Eye
Also selected by David Remfry RA, my small watercolour portrait of Lauren Aulder
The exhibition was at the Willis Museum and Sainsbury Gallery, Basingstoke until Jan 16, and then The Mall Galleries in Febrary
Annual Exhibition
I was delighted to have this painting of Daisy in Fitou, accepted into the RP this year. Painted in oil on a large gesso board, 100 x 120 cms.